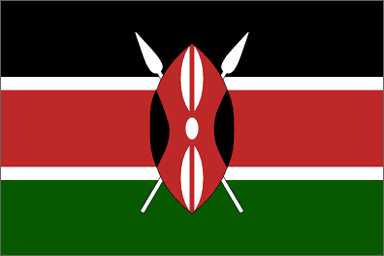 The Republic of Kenya became a Member State on 1 January 2010 (previously having been an Associate State of the CGPM since 24 September 2002).
Matrix of state by committee
Participation of the NMI/DIs in the CCs
CIPM MRA
Signatory/NMI
Kenya Bureau of Standards
Participating in the CIPM MRA since: 21 November 2002
Signed by: J. KIOKO (for the Managing Director, KEBS)
comparison-piloted-by-the-BIPM-title
BIPM services provided
Comparisons piloted by the BIPM
KE - comparisons-piloted-by-the-BIPM
BIPM services-certificates-TITLE
Calibration certificates issued by the BIPM
Calibration certificate No.57 (2011)
1 kg mass prototype, No. 95
CBKT
Nationals having participated in / benefited from the BIPM CBKT programme
National institute having sponsored a BIPM CBKT initiative (in full or in part)
No sponsorship yet.