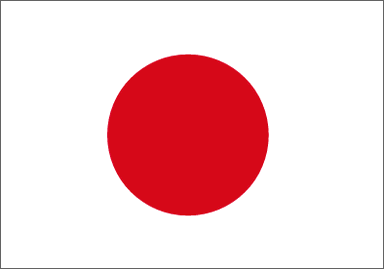 Japan (then the Empire of Japan) became a Member State on 9 October 1885.
Matrix of state by committee
Participation of the NMI/DIs in the CCs
CIPM MRA
Signatory/NMI
National Metrology Institute of Japan, AIST
Participating in the CIPM MRA since: 14 October 1999
Signed by: Hidetaka IMAI (then Director General, NRLM*)
* now NMIJ AIST
Designated institute(s)
comparison-piloted-by-the-BIPM-title
BIPM services provided
Comparisons piloted by the BIPM
JP - comparisons-piloted-by-the-BIPM
BIPM services-certificates-TITLE
Calibration certificates issued by the BIPM
Calibration certificate No.22 (2018)
100 pF capacitance standard, No. 01665
Calibration certificate No.21 (2018)
10 pF capacitance standard, No. 01664
Calibration certificate No.26 (2015)
1 kg mass standard in platinum-iridium "E59",
Calibration certificate No.25 (2015)
1 kg mass prototype, No. 94
CBKT
Nationals having participated in / benefited from the BIPM CBKT programme
National institute having sponsored a BIPM CBKT initiative (in full or in part)
No sponsorship yet.