Member State: Iran (Islamic Republic of)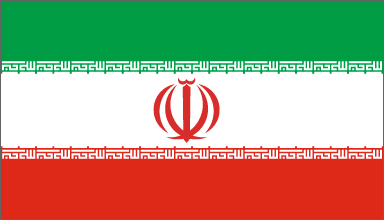 The Islamic Republic of Iran became a Member State on 25 February 1975.
CIPM MRA
Signatory/NMI
Iran National Standards Organization
Participating in the CIPM MRA since: 26 January 2016
Signed by: Khosro MADANIPOUR (then President of NMCI, ISIRI*)
* now INSO; previously ISIRI
comparison-piloted-by-the-BIPM-title
BIPM services provided
Comparisons piloted by the BIPM
IR - comparisons-piloted-by-the-BIPM
BIPM services-certificates-TITLE
Calibration certificates issued by the BIPM
Calibration certificate No.34 (2017)
10 kΩ standard resistor, No. 196
Calibration certificate No.33 (2017)
10 kΩ standard resistor, No. 176
Calibration certificate No.32 (2017)
10 kΩ standard resistor, No. 144
Calibration certificate No.67 (2016)
1 kg mass standard in Nicral D, "71"
CBKT
Nationals having participated in / benefited from the BIPM CBKT programme
National institute having sponsored a BIPM CBKT initiative (in full or in part)
No sponsorship yet.