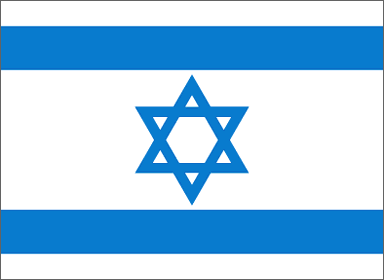 The State of Israel became a Member State on 7 May 1985.
Matrix of state by committee
Participation of the NMI/DIs in the CCs
CIPM MRA
Signatory/NMI
National Physical Laboratory of Israel
Participating in the CIPM MRA since: 16 October 2003
Signed by: G. DEITCH (INPL)
comparison-piloted-by-the-BIPM-title
BIPM services provided
Comparisons piloted by the BIPM
IL - comparisons-piloted-by-the-BIPM
BIPM services-certificates-TITLE
Calibration certificates issued by the BIPM
Calibration certificate No.84 (2015)
1 kg mass standard in stainless steel, T3
Calibration certificate No.83 (2015)
1 kg mass prototype, No. 71
CBKT
Nationals having participated in / benefited from the BIPM CBKT programme
No participants yet
Nationals having contributed to the BIPM CBKT programme
National institute having sponsored a BIPM CBKT initiative (in full or in part)
No sponsorship yet.