Member State: United Kingdom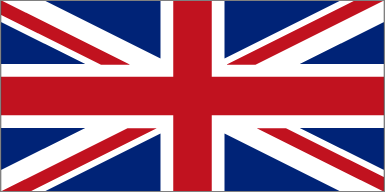 The United Kingdom of Great Britain and Northern Ireland became a Member State on 17 September 1884.
Participation of the NMI/DIs in the CCs
CIPM MRA
Signatory/NMI
National Physical Laboratory
Participating in the CIPM MRA since: 14 October 1999
Signed by: John RAE (then Director, NPL)
Designated institute(s)
CIPM MRA logo
The following institutes are authorized to use the CIPM MRA logo, for the fields of measurement supported by CMCs published in the KCDB:
comparison-piloted-by-the-BIPM-title
BIPM services provided
Comparisons piloted by the BIPM
GB - comparisons-piloted-by-the-BIPM
BIPM services-certificates-TITLE
Calibration certificates issued by the BIPM
Calibration certificate No.2 (2019)
1 kg mass prototype, No. 18
Calibration certificate No.130 (2015)
1 kg mass standard in platinum-iridium, "B"
Calibration certificate No.71 (2015)
1 kg mass standard in platinum-iridium, "A"
Calibration certificate No.71 (2013)
1 kg mass standard "A" in platinum-iridium,
CBKT
Nationals having participated in / benefited from the BIPM CBKT programme
National institute having sponsored a BIPM CBKT initiative (in full or in part)