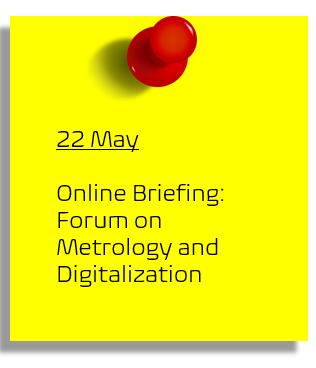 Online Briefing on the establishment of a Forum for Metrology and Digitalization
In March 2023, the CIPM decided to establish a cross-sectional Forum on Metrology and Digitalization to follow through on the mandate received from the CGPM in November 2022 to develop the SI Digital Framework. The new Forum will provide an opportunity for discussion between NMIs, RMOs, the CCs and the other stakeholders in the international science and quality infrastructure. It will advise the CIPM on matters related to digitalization, and on work to harmonize CIPM activities in consultation with its stakeholders.
Registrations are open for an Online Briefing on 22 May 2023, at which a roadmap to establish the Forum will be presented, and the best way to optimize interactions between the CCs (and other stakeholders) and the Forum will be discussed. Some digitalization projects under way at the BIPM and in the CCs will be presented. There will also be an opportunity for discussion to clarify the needs of the CCs with respect to digitalization, and possible ways to harmonize the digitalization efforts between the various CCs.
Click here to register