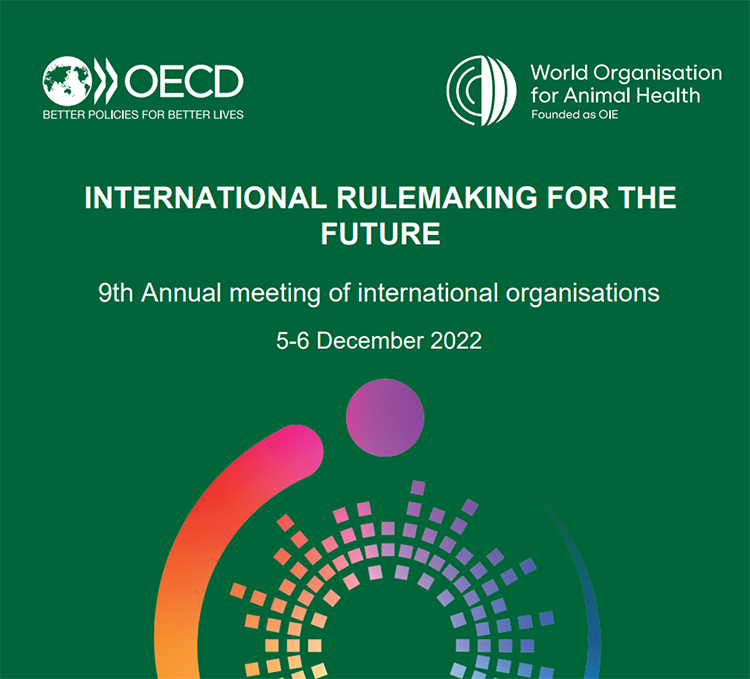 International rulemaking for the future
The BIPM participated in the OECD event "International organizations: Supporting Countries to Anticipate, React and Rebuild in the Face of Global Disruptions" for the heads of Secretariats of international organizations (IOs) on 5 December 2022.
The OECD established the Partnership of international organizations for effective international rulemaking (IO Partnership) as a voluntary platform for International Organizations (IOs), academics and delegates of the OECD Regulatory Policy Committee, to exchange good practices and promote greater quality, effectiveness and impact in international rulemaking. More information on the partnership can be found at https://www.oecd.org/governance/better-international-rulemaking/.
The event on 5 December gave Dr Martin Milton, Director of the BIPM, the opportunity to highlight future plans for universal adherence to the Metre Convention to ensure more inclusiveness and the importance of coordination among international organizations, to share the BIPM experience with its international liaisons, and to develop agile, effective and international instruments.
The Compendium of International Organisations' Practices : Working Towards More Effective International Instruments, available at https://www.oecd.org/governance/better-international-rulemaking/compendium/ was launched during the 8th Annual IO Meeting in September 2021. The compendium is the first common tool developed collaboratively by some 50 IOs to improve the quality of international rulemaking. The IO Compendium lists BIPM practices such as World Metrology Day, CBKT Programme, CIPM MRA Review, JCGM, etc. in five core focus areas.
The BIPM has been a focal point of WG2: Inclusiveness (stakeholder engagement and IO coordination) since 2021. It was a cofocal point of WG5: IO Coordination since 2019.
For more information on the 9th Annual Meeting of International Organisations (and also on previous annual meetings) please see:
https://www.oecd.org/governance/better-international-rulemaking/events/