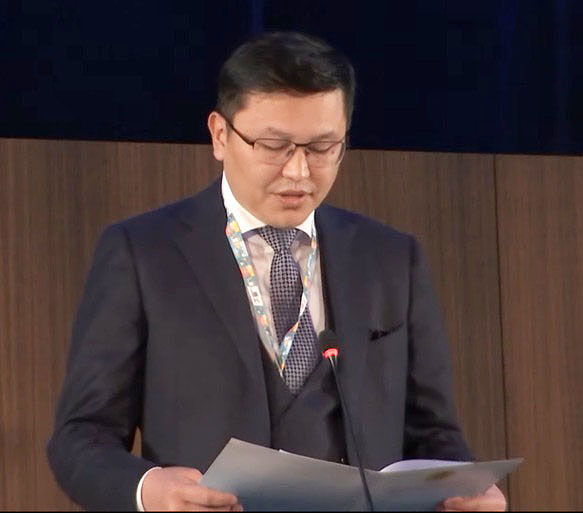 UNESCO takes a key step towards recognizing World Metrology Day
The UNESCO Executive Board took a key step towards recognizing World Metrology Day at their session on 13 October 2022, following the proposal presented by Kazakhstan and supported by the BIPM and OIML. The decision will need to be ratified by the 42nd session of the UNESCO General Conference to be held in November 2023. If all goes to plan, UNESCO will proclaim 20 May of each year as a UNESCO world day which will then be celebrated every year from 20 May 2024.
The recognition of World Metrology Day by UNESCO will open new opportunities for the BIPM and OIML to promote World Metrology Day. It has already raised support from a number of UNESCO Member States that do not currently participate in BIPM or Regional Metrology Organization (RMO) activities. This stimulates opportunities for the BIPM to explore their participation within the context of the mission towards "Universal adherence" proposed in Draft Resolution F at the 27th meeting of the CGPM in November 2022. It will also open the possibility for the BIPM to request part of its 150th Anniversary events in 2025 to be hosted at UNESCO and thereby opening it to a truly global audience.
The BIPM expresses its sincere thanks to Ambassador Gulsara Arystankulova and Counsellor Rysbek Alibekov at the Permanent Delegation of the Republic of Kazakhstan to UNESCO in Paris who sponsored the proposal at the Executive Board and lobbied for support amongst Member States.
One of the key drivers bringing the Kazakhstan's economy onto the global arena is aligning the national metrology infrastructure with the global metrology framework led by the BIPM and the OIML. Today, Kazakhstan actively participates in the activities of these scientific and legal metrology organizations, and we would like to emphasize that our metrology system contributes to the economic performance of our country and improves the quality of life of our citizens.
We have followed this path to finally understand how important metrology is for our economy and our people. We have States in our region which are in a period of transition, and which also need to develop their national metrology infrastructure and integrate it into the world metrology system. The 20th of May in 1875 was symbolic for the world. The nations came together and signed the Metre Convention, formalizing international collaboration in measurement science.
Quote from the speech of Rysbek Alibekov (pictured top left), Counsellor of the Permanent Delegation of Kazakhstan to UNESCO at the 215th session of the UNESCO Executive Board