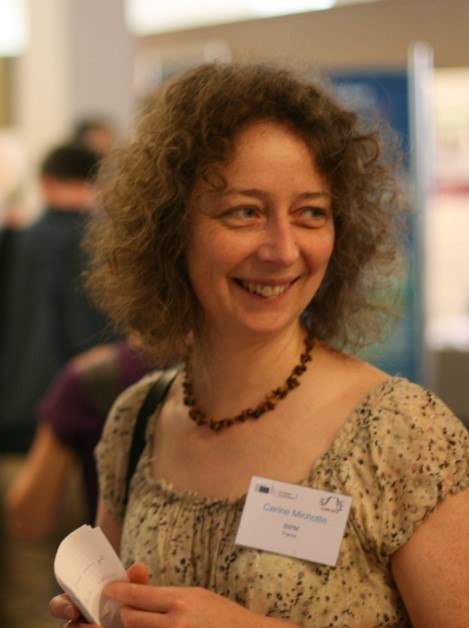 Carine Michotte elected as a Vice-President of the ICRM
Carine Michotte, a Physicist in the BIPM Ionizing Radiation Department, was elected as a Vice-President of the International Committee for Radionuclide Metrology (ICRM) on 15 June 2021, along with Raphaël Galea, NRC (Canada). The ICRM Executive Board is composed of the President, three Vice-Presidents and the Secretary.
Carine coordinates the SIR activity comparisons with the Ionizing Radiation Department's radionuclide metrology group and led the development of the SIRTI. She has travelled to 14 different NMIs from five RMOs to run SIRTI activity comparisons of short-lived radionuclides, which are of major importance in nuclear medicine.
Carine has been involved in the activities of the ICRM since 1997, participating in ICRM conferences and working group meetings. She is a member of the Programme Committee and Scientific Committee for the ICRM 2023 conference that will take place in Bucharest (Romania).