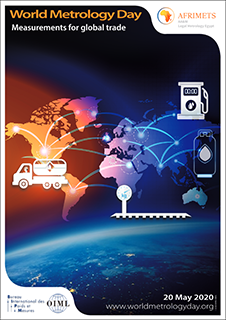 World Metrology Day 2020: Resource website now live
On behalf of the World Metrology Day Team, we are pleased to announce that the 2020 World Metrology Day Resource Website is now live
http://www.worldmetrologyday.org/
The theme for World Metrology Day 2020 is Measurements for global trade. This theme was chosen to create awareness of the important role measurement plays in facilitating fair global trade, ensuring products meet standards and regulations, and satisfying customer quality expectations. Indeed more widely metrology, the science of measurement, plays a central role in scientific discovery and innovation, industrial manufacturing and international trade, in improving the quality of life and in protecting the global environment.
Last year's World Metrology Day was a huge success; we hope to build on that success in 2020.
On the resource website, you may download the Press Release, the Directors' Message and the poster.
Please help us to spread the word about World Metrology Day and let the World Metrology Day Team know by email about the events you are organizing in your country so that we can include them on the website. If you need inspiration, you can see the sort of events organized by other NMIs in previous years on the website.