Metrology for Climate Action Workshop 2022
Hosted by the BIPM and WMO
26-30 September 2022
Participation
The workshop is open to experts and stakeholders active in the fields of climate science, observations, modelling, GHG mitigation and measurement and measurement science willing to contribute to the development of recommendations on key technical challenge areas for metrology in these fields.
Interest in participation can be registered below, including topics that the participant wishes to contribute to, as well as suggestions of additional topics and themes for which recommendations on metrology needs should be developed. Meeting registration as well as an open call for papers and posters will be made at the beginning of 2022.
Register your interest in participating
Partner and Stakeholder Organizations
Organizations may support the workshop as either Partners or Stakeholders.
Application for Partner or Stakeholder status
Current Partner Organizations: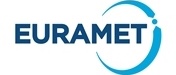 Workshop Aims
The aims of this workshop are to present progress and identify requirements for further development of advanced measurements, standards, reference data, comparisons, calibrations and metrological techniques to support the physical science basis for and adaptation to climate change, as well as mitigation efforts of greenhouse gas emissions.
The output of the workshop will be a set of recommendations on key technical challenge areas for metrology over the next decade.
This workshop follows on from two previous events:
Workshop Themes and Topics
The workshop will be organized along two major themes, covering multiple topics within each. The current list of provisional topics to be covered in each theme is given below.
Theme 1: Metrology in support of the physical science basis of climate change and climate observations
The topics (provisional) covered within the theme are Metrology in support of:
Atmosphere chemistry and physics
Ocean chemistry and physics
Radiation and Earth Energy Balance
Biosphere monitoring
Cryosphere Monitoring
Data assimilation and modelling
Other topics under consideration:
Reference networks and fiducial reference measurements
Extreme climate monitoring
Traceability of observations in developing economies
Historical climate and paleoclimatology
Theme 2: Metrology in support of greenhouse gas mitigation efforts
The topics (provisional) covered within the theme are Metrology in support of:
GHG Measurement Scales: establishment, maintenance, and value transfer
Improving national emission inventories

Application of atmospheric concentration measurements for emission estimates
Measurements for Land Use, Land Use Change, and Forestry (LULUCF)

Targeting and tracking emissions at local scales: cities, states and provinces
Quantifying carbon credits and other climate finance need for standards
Meeting new sensor requirements: surface-based, airborne and space-borne
Workshop Format
The workshop will be held online and incorporate an introductory plenary session, an open call and sessions for papers and posters and meetings of topic specific working groups to develop recommendations.
26 September 2022: Introductory Plenary Session
27-28 September 2022: Virtual Paper and Poster Presentations
29-30 September 2022: Topic Specific Recommendation Development Sessions
BIPM contact