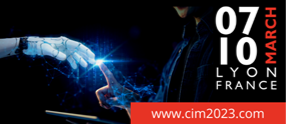 CIM 2023 - 21st International Metrology Congress
The 21st edition of the International Congress of Metrology - CIM 2023 - will be held in Lyon (France) from 7 to 10 March 2023.
The CIM is the one event where metrology meets science, industry and quality infrastructure bodies. More information regarding the main aims of the congress can be found at https://www.cim2023.com/en/.
The CIM 2023 call for papers is still open with a submission until 10 September 2022. Submit directly your summary on the call for papers web page: https://www.cim2023.com/en/call-for-paper.